This post is my answer to an agony letter I received a while ago. The question was "Is teaching through translation a good idea?"

Dear Luiz,
Whenever I use translation in class, I feel a little guilty, but I still think it's a good way to explain things. Are you in favor of the use of L1 in an English class? Is teaching through translation a good idea?

Yours desperately,

Solange, São Paulo.
This is my reply:
Dear Solange,
If you've felt the need to be reassured about the use of the mother tongue in your English class, it's probably because, in the past, you've been advised – or perhaps instructed – to steer clear of translation in your lessons. Am I right in assuming this much? If so, then the first logical question is: 

Why is the use of L1 (=mother tongue) in class generally frowned upon? Why is translation still a no no?
Let me begin by stating the obvious: students need to hear as much English in class as they possibly can. The teacher's English is still an important source of comprehensible input – along with YouTube, cable and ipods. Students of all levels and ages need a substantial amount of exposure to English in class and that can't be disputed. If using L1 class means depriving students of precious exposure to comprehensible input (=raw material for acquisition), then there are convincing grounds for restricting the use of translation and L1 in class. Going back to the grammar translation era is definitely not the way to go.
However, conducting part of the lesson in the students' mother tongue is one thing, using translation to convey/clarify meaning (e.g.: "Budget means orçamento") and contrasting the two languages (e.g.: "I have been there" does not mean "Eu tenho estado lá"), quite another – at least as far as the exposure trade-off is concerned. In other words, a teacher who conducts her lessons in L2, but uses translation for clarification / contrast purposes (5%, 10% of the lesson?) probably won't deprive students of any significant amount of exposure to English.
And yet, it's precisely this "pedagogical" use of the mother tongue in class that mainstream ELT still seems to have mixed feelings about. True, over the past two decades, few teachers, teacher educators and policy makers would go so far as to dismiss the use of L1 / translation out of hand. Instead, the current orthodoxy seems to advocate the "judicious" use of the mother tongue when strictly necessary, on a last resort basis. In other words, if you really need to use L1, fine. If you don't, so much the better.
So, Solange, I could try to answer your question without ruffling too many feathers out there by simply saying that "There are moments when using L1 / translation can save you a lot of time in class" or something to that effect. If I wanted to be a little bolder, I could even argue that lexical chunks, as has been suggested by Michael Lewis, arguably lend themselves well to translation.
But that's the easy way out.
The question that we really need to examine, I believe, is why the use of translation for clarification and contrast is something to be done with caution rather than wholehearted belief.
Let me tell you upfront that I don't have the answer to this question, perhaps because relatively few people have sought to shed new, unbiased light on the relative merits of using translation in the EFL class (in multilingual ESL contexts this is, for obvious reasons, less of an issue). What I have heard, over and over, is that using L1 for clarification and contrast might encourage students to "think in their mother tongue" and this, in turn, might get in the way of interlanguage development and delay proceduralization. Honestly, I have never really bought the "think in L1" argument for two reasons.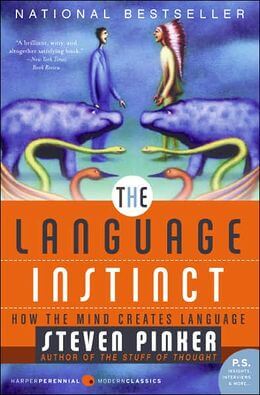 One, "think about a language" is not synonymous with "think in a language." Two, even if it was, how do we know that people do actually think in English, Portuguese, Russian or whatever? What if we think in some sort of abstract "language of thought", which some people refer to as "mentalese"?
Again, I don't know the answers to these questions. Perhaps in common with you, Solange, whenever I make deliberate (rather than last-resort) use of translation to convey meaning or contrast languages, I still hear a little voice inside my head telling me that maybe I shouldn't. 

But this voice had better come up with a plausible set of reasons why I shouldn't use translation in class or else I will continue trying to ignore it.
Thanks for writing.
Um grande abraço (translation = hugs)
Luiz