It's Saturday afternoon and I don't really want to go into anything too theoretical today. I happen to be in a pretty nostalgic mood, so I thought I'd take quick trip down my language learning memory lane and share with you a few random moments that, for some mysterious reason, I can still recall.
I have very few recollections of the hundreds of English classes I had in the 80s and 90s. Seriously. But, for some strange reason, a few random moments still remain.
Memoir 1. A lesson in which I managed to use a third conditional sentence spontaneously. I can still remember the teacher's nod of approval and the thumbs up she gave me, genuinely thrilled that I'd gotten it right.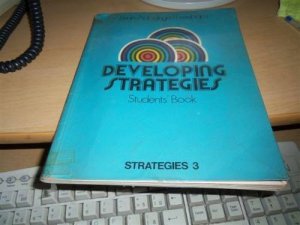 Memoir 2. A coursebook dialog involving Abba and death:
"You've got a lot of Abba records, Richard."
"Yes, my wife used to be very keen on them at one time."
"Oh, I'm so sorry."
This is the exact dialog. I can still recall every single line, Richard's sadness and a truly surprising reference to Abba in the mid 80s, which made me feel less of an alien for being a fan way back then.
3. An end-of-term note in which the teacher (who later on became my boss and sort of mentor throughout the 90s) congratulated me on my work and told me to keep it up. That was when I learned "keep up".
4. A coursebook dialog involving wife, husband and well-meaning friend:
"Look, (name), I know it's none of my business, but…"
"Well, then keep out of it."
This is the exact dialog. I don't remember the rest, of course, but these lines have clung to me all these years. The two chunks were not the focal point of the lesson, I'm sure, but that's what I wound up learning by listening to a dialog in which an angry woman snapped at a friend. Just the sort of raw, unprocessed emotion you don't find in textbooks nowadays. Angry characters don't sell books, I guess.
5.  A horrid coursebook text called The Candy Route, which the teacher apologetically forced us to plod through, since she "had a syllabus to cover." In hindsight, this is clearly more information than we needed to have back then.
6. A lesson on synonyms in which the teacher decided to check how much we knew before teaching anything. Wise of her. Anyway, upon hearing "quick", I gladly gave her "swift", proud of my vast lexicon for a 15-year-old. My unexpected contribution had the whole group glaring at me. From then on, I became the least popular student in the group.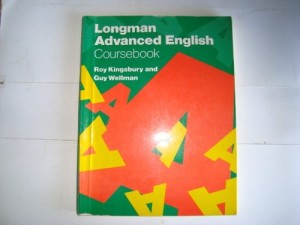 7. A coursebook listening passage containing an interview with a politician, who, as it turned out, was actually an evil robot who went haywire and exploded at the end of the interview. One of the aims of that particular listening was to contrast formal and informal language and expose us to oddities like "based on which, through whom, out of which, regardless of whom" etc. God, did I learn that stuff. To be honest, I have no recollection whatsoever of the teacher's explanation, but the sheer absurdity of the situation made all the difference.
Now, fill in the blanks:
The most memorable stuff was made up of _____.
Tip: Heart or brain?
Thanks for reading.